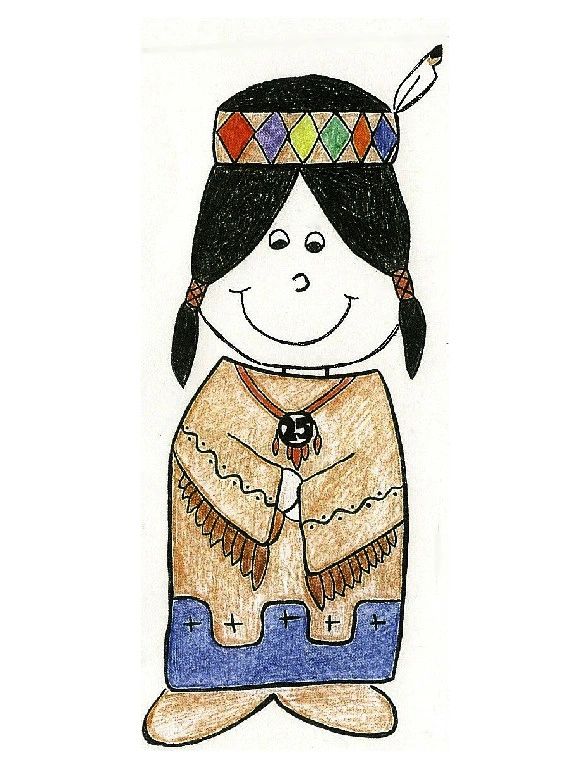 Explanation of Tawa
For each course of Akela's Council, the Cubmaster has the opportunity to design a Tawa for their course. As Cubmaster of Akela's Council 25, I was honored with this opportunity.
As I contemplated what I wanted Tawa to look like this year, I thought about what Tawa actually means.
Tawa is an Indian word meaning "sun" and for Akela's Council, the meaning of tawa was changed to represent "son" to remind us of the sons (or boys) we work with, as leaders and parents, in Cub Scouting. Although I took the liberty of Tawa for this course to be a girl, I chose my son, the first boy that I was privileged to work with in Cub Scouting, to draw Tawa.
On Tawa's headdress is a band with a color for each den at Akela's council 25:
Blue – Apache
Red – Cherokee
Purple – Cheyenne
Green – Mohawk
Yellow – Paiute
Silver – Staff
Tawa wears a necklace with "25" to signify the 25th course for Akela's Council. She also wears a smile on her face, because the Cub Scout Program is a Family Program. And family is important to Tawa. Without my family, I would not have been able to participate as I have, within the Cub Scout Program.
My Akela's colors will forever be blue and red. For this reason, Tawa wears a dress with blue trim and a red necklace, symbolizing my original den of Apache and my den as a Den Leader, Cherokee.
~ Kim Adams, Cubmaster
Akela's Council 25
Visitors